Next week is all about the ride but are you ready for this Friday's "Witches Brew" Fundraiser at Tim Finnegans Irish Pub? Dress up in your "witchy" best and mingle with the coven. Register to ride and bid to win some of the fabulous silent auction items. The Fundraiser is from 5 to 9 PM, Friday October 19th.
Here is some of the excitement you can expect…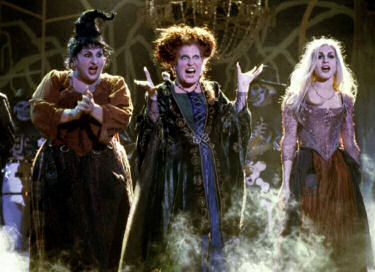 What's more fun than the coven getting together to share a brew? Adding Karaoke to the cauldron that's what! That's right, this Friday night Dan Renken will be on hand to stir the pot with his spooky tunes and smooth sounds. So, come out practice your cackle and add your voice to mix. You'll be channeling your inner rock star in no time!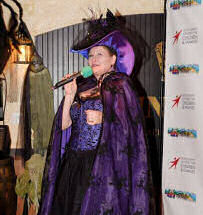 Once again, our Wordsmith Witch is reciting her newly penned Witches of Delray poem! For the past five years Jane Ratcliffe has written a poem dedicated to our flight. This year is no exception and we are honored and thrilled to have gotten a sneak peek!
The rest of you HAVE to come out Friday to Finnegans to be witness to the brilliance under the hat. Our Wordsmith Witch is pure magic and will be unveiling this year's 2018 Witches of Delray poem. I dare you not to fall under her spell!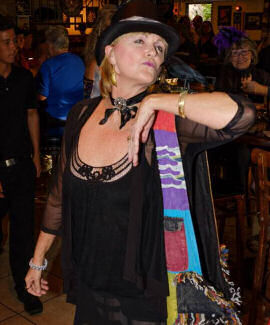 One of my favorite things to do post-brew is log on and look at all the fantastic pictures from the night before. You can relive the moments and get swept up in excitement all over again. We are thrilled to announce Photo Witch Joanne Ryan will be on hand again to capture all the magic moments! She has a way with that camera…and she never gets a witch's bad side! Come out to play this Friday and stop and flash an extra smile for Joanne. Her pictures always capture your true essence…No spells required.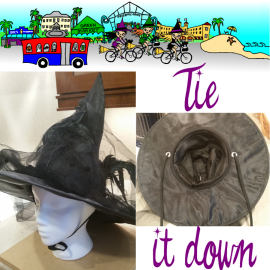 Witches put a lot of effort and magic into finding the perfect hat. It must be stylish, functional and by all means stay on your head in flight. Well don't worry my pretties! Our flying monkeys have your back (and hat). Bring you hat to the brew and for a $5 donation one of our flying monkeys will set grommets in it so you can secure it safely during flight. The Witches of Delray fly safe! And we don't stop for wardrobe malfunctions.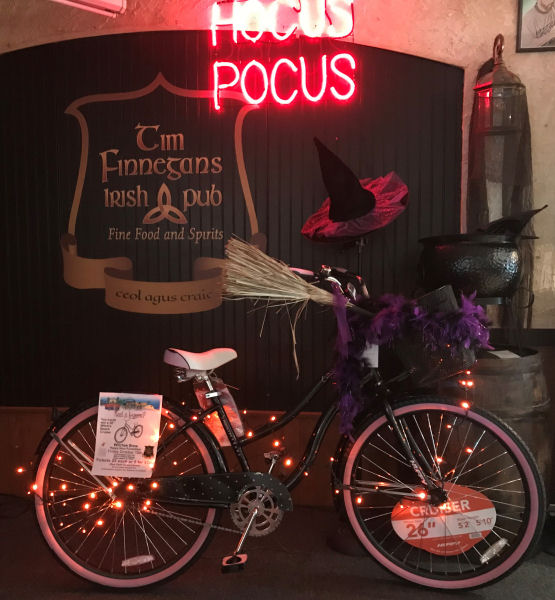 Check out this sweet broom! A 26″ Huffy beach cruiser which is ride ready or add your own flair! Tickets are available now at Tim Finnegans Irish Pub. Get yours today or at the Witches Brew Fundraiser.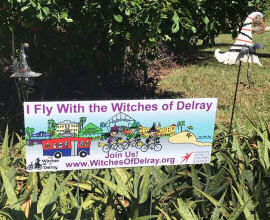 Show your coven pride with a double-sided yard sign. Available for the first time this year for a $15 donation to the Achievement Centers for Children & Families. These will be available exclusively at our Witches Brew fundraiser while supplies last.
As for the fundraiser itself, here is a list of some of the fabulous fundraiser items you can win in our silent auction:
Here are a few of the sponsors who donated items…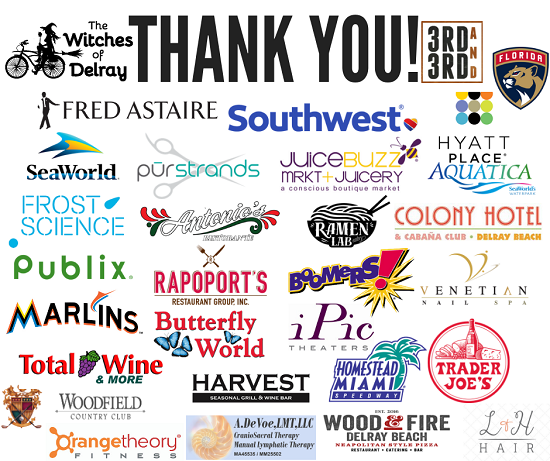 Beta and I along with the fantastic staff at the Achievement Center foundation are looking forward to mingling with the coven. We hope you can join us.