Our inner court consists of coven members who have gone above and beyond using their creativity and skills in supporting our charity, their fellow witches, and our Delray Beach community. Since 2018, each year we have invited an inspirational and creative witch to join the inner court and award them with the coveted "Golden Broom Award".
2022 – Amanda Perna (Fashion Witch)
Not only has she been one of our contest judges since we started doing post-ride contests, but her generosity and passion for fashion also have her frequently decorating and donating her signature witch hats which are highly prized at our Witches Brew silent auction.
CEO, Founder, and Creative Director of The House of Perna and Neon Bohemians, a two-time Project Runway designer, Host of Delray Morning Live, best-selling author, illustrator, internationally-recognized speaker, and most importantly, mom to her daughter Stella. Amanda is an absolute powerhouse for our community.   Everywhere she goes she leaves a little bit of magic.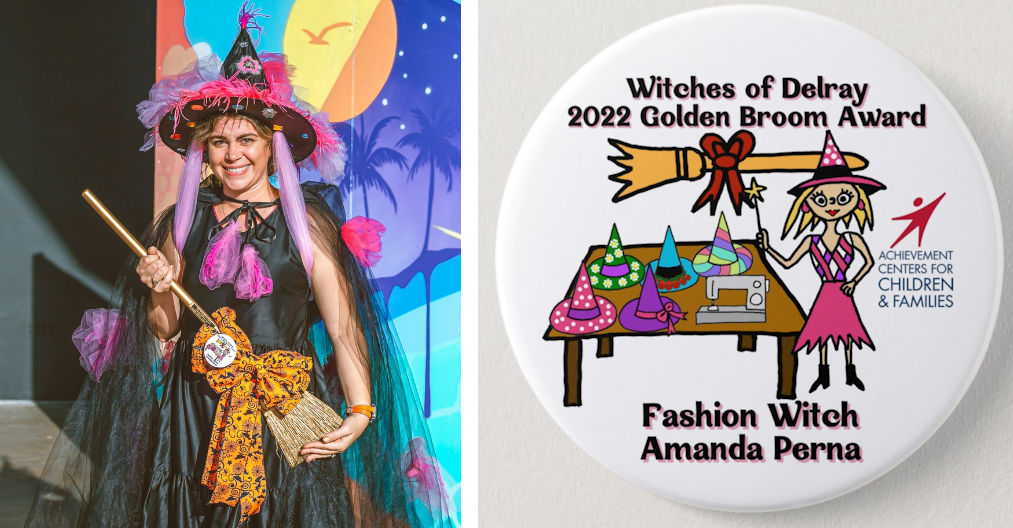 2021 – Joanne Ryan (Photo Witch)
Joanne has been with the coven since 2014 and has never hesitated to use her photography skills and creativity to help promote our cause and capture important moments. In 2021, Joanne was welcomed to the Inner Court by winning the "2012 Golden Broom Award". You can see her magic in many of our photo album pages. She definitely has an eye for catching our magic as it is happening.
2020 – Jane Ratcliffe (Wordsmith Witch)
Jane is quite the poet and since 2014, has penned the most creative poems that capture the charity mission of the Witches of Delray. The coven loved her first poem so much it was featured in our second Witch Ride video. Since then she has not disappointed us and continues to up the ante for creativity with her craft.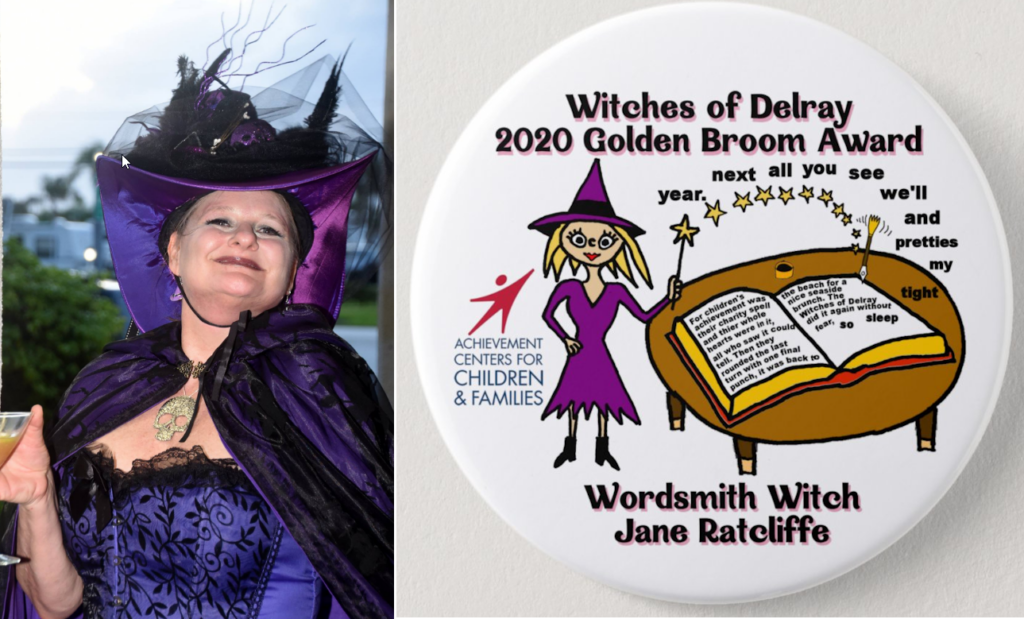 2019 – Best Brewtender (Lisa Walsh)
Our First Annual "Witches Brew" Fundraiser was the brainchild of Lisa who offered her pub (Tim Finnegans Irish Pub) as the venue. She donated heavily to ensure the fundraiser was a success and continues to support the witches through her consistent donations of time, energy, and the annual bike brew attendees can win. Naturally, as a "brewtender", she consistently creates witch-themed craft cocktails for each event. Her commitment has added thousands to the money we've raised for the Achievement Centers for Children & Families.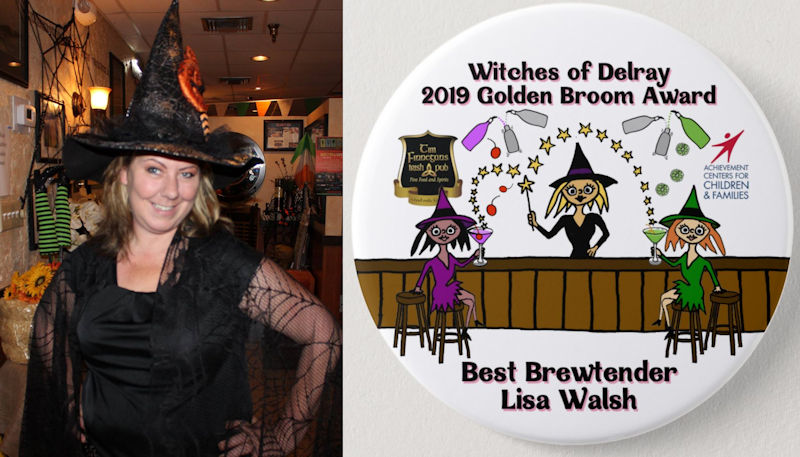 2018 Best Decorated Broom Lifetime Achievement Award (Lynn Korp)
Lynn who owns Renaissance Restoration Studio never hesitates to inspire with her creative bike decorating skills as well as help other coven members with witchy clothing, donations, and decorating ideas. She has served as an inspiration to all with her creativity and charity.