Most of our merch is available on Zazzle.com. These items' profits go directly to the Achievement Centers for Children and Families.
Buying Tips:
Signing up for their mailing list will almost always score you a coupon, and coupons regularly come throughout the year.
Get together with your fellow witches and order multiples of the same item to get a quantity discount. (Highly recommended for yard signs.) Zazzle almost always offers quantity discounts, and Tervis will give you free shipping if you order $50 or more.
We Fly Seaside Yard Sign: $22.90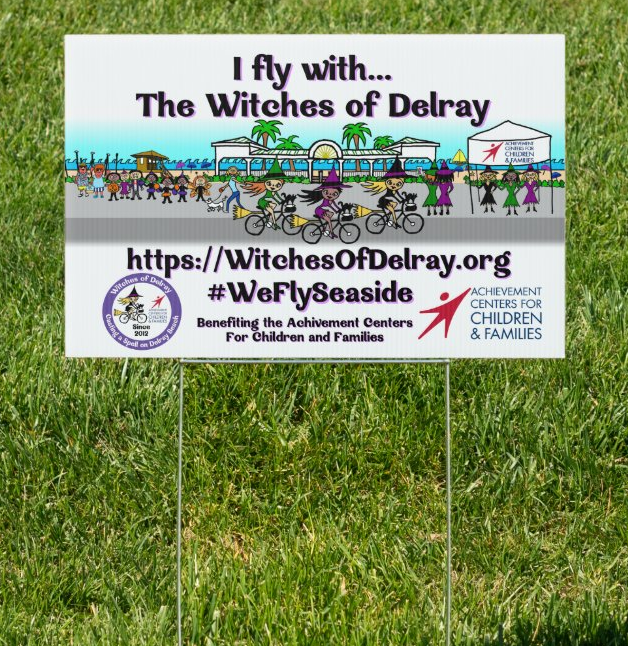 Buy this item directly from Zazzle at https://www.zazzle.com/yard_sign_we_fly_seaside-256779302625563526
11-Ounce Ceramic Mug ($16.50)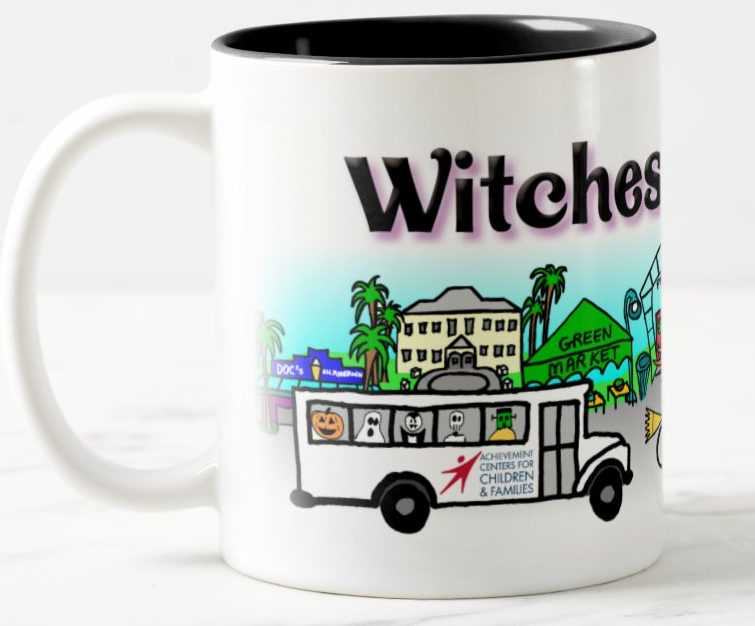 You can order this mug directly from Zazzle at https://www.zazzle.com/witches_of_delray_mug-168276696259572299
---
15-Ounce Ceramic Mug ($18.20)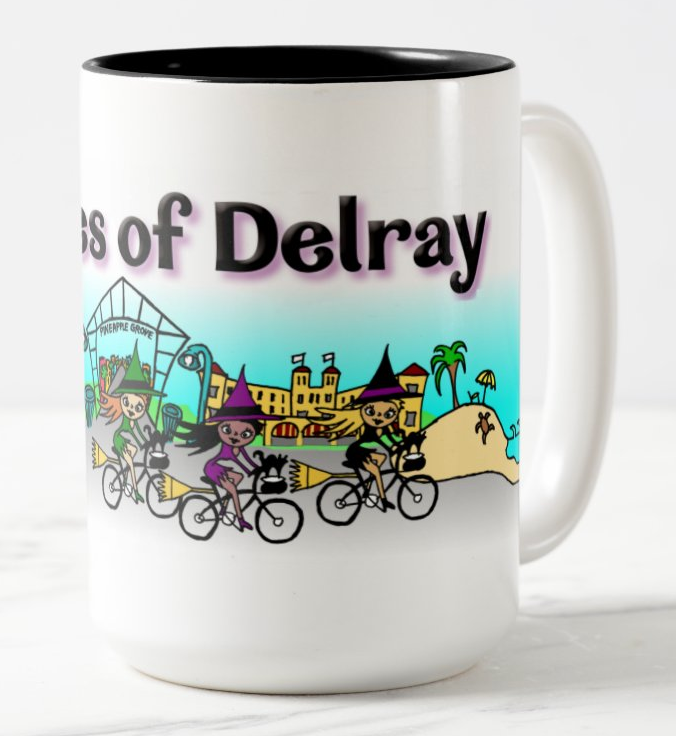 You can order this mug directly from Zazzle at https://www.zazzle.com/witches_of_delray_15_ounce_mug-168135150226502937
---
15-Oz Stainless Steel Travel Mug ($25.50)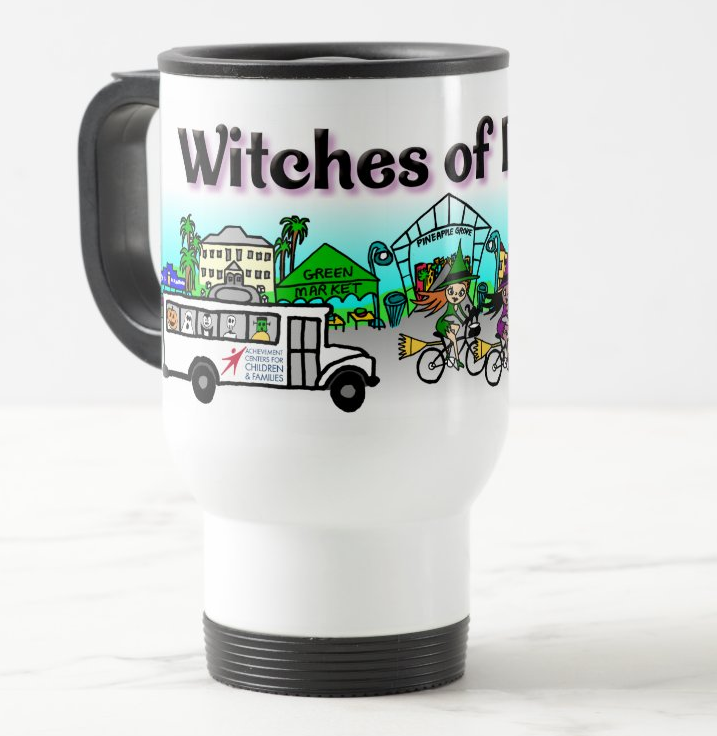 You can order this mug directly from Zazzle at https://www.zazzle.com/15_oz_stainless_steel_travel_mug-168292830659596548
---
Tote Bag (Same image front and back): $23.95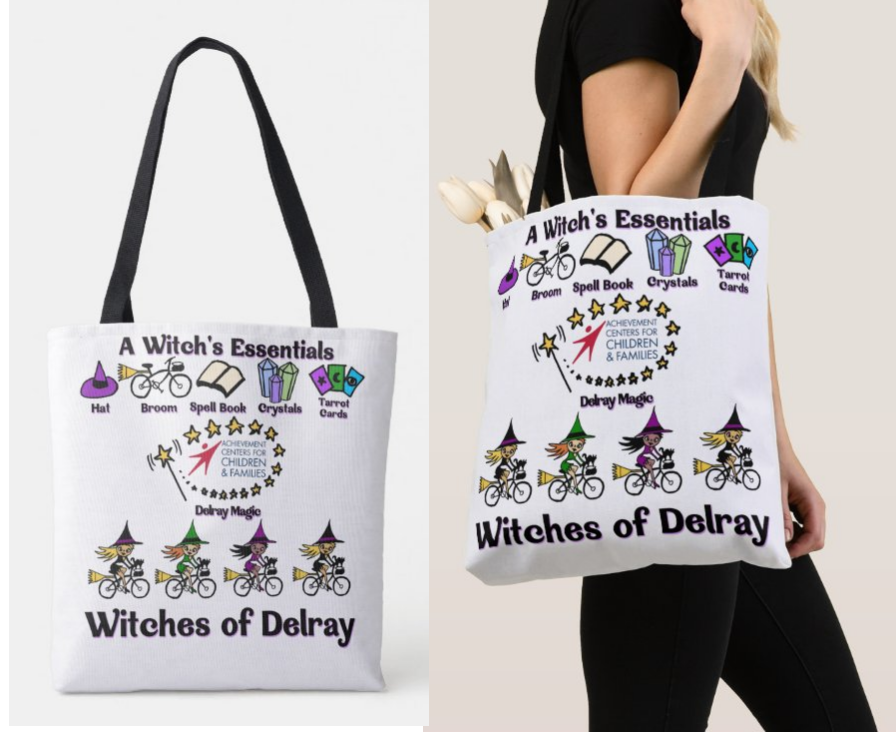 You can order this item directly from Zazzle at https://www.zazzle.com/tote_same_image_front_and_back-256742348141448793
---
Grocery Bag ($17.40)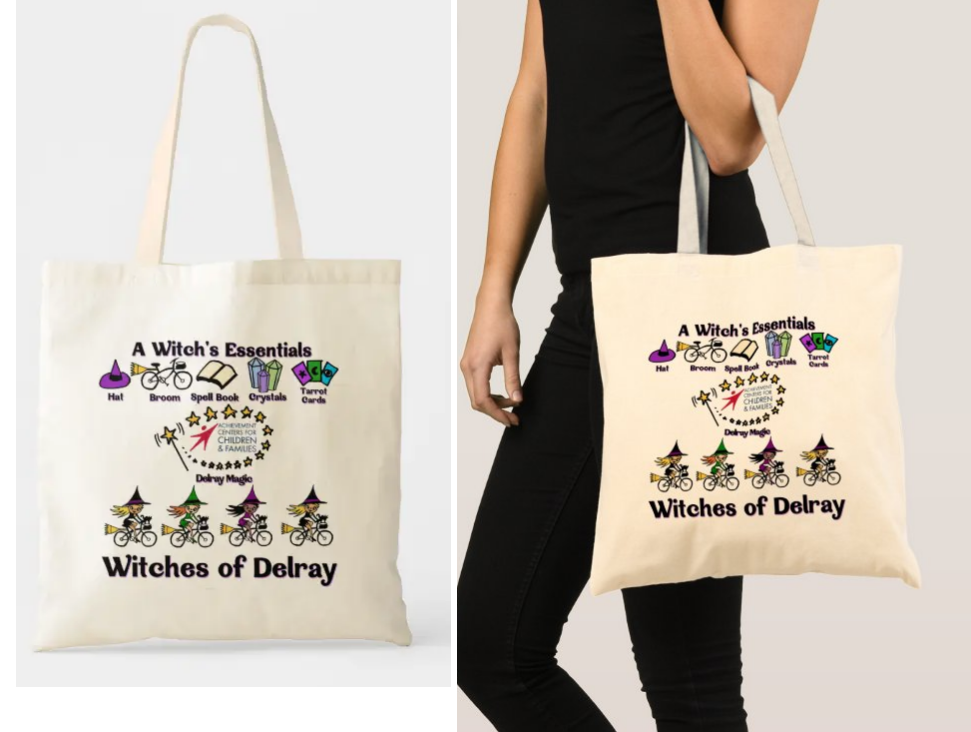 Buy this item directly from Zazzle at https://www.zazzle.com/grocery_bag-149180143108595713
---
Budget Grocery Bag (Printed on one side only) $5.00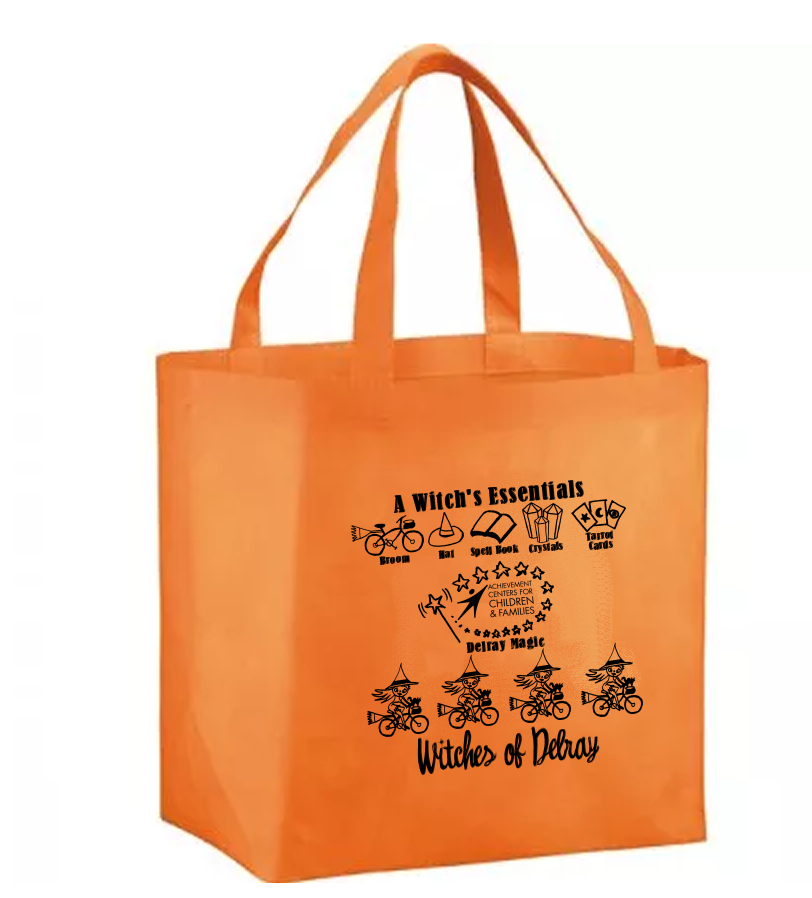 ---
12″ by 18″ Yard Sign, $23.80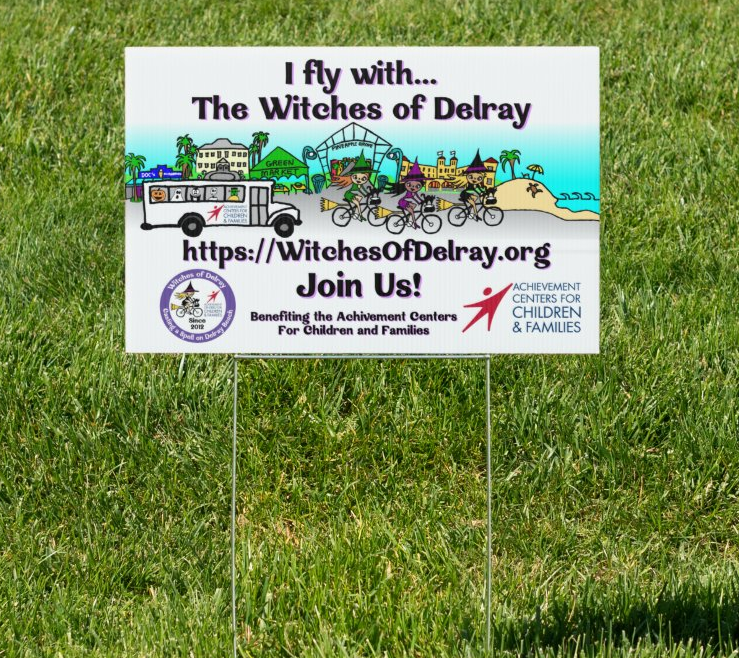 Buy this item directly from Zazzle at https://www.zazzle.com/yard_sign-256347702859586823
---
Woman's T-Shirt, 3/4 Sleeves, $34.85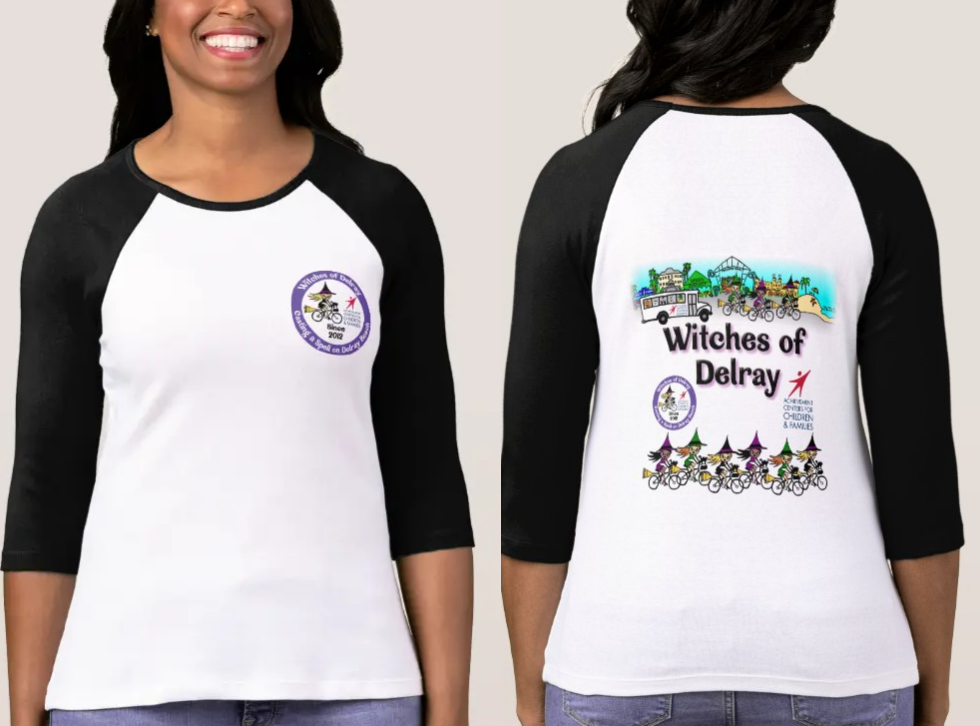 Order this item directly from Zazzle at https://www.zazzle.com/womans_t_shirt_3_4_sleeves-235027762328633002
---
Woman's Tank: $45.95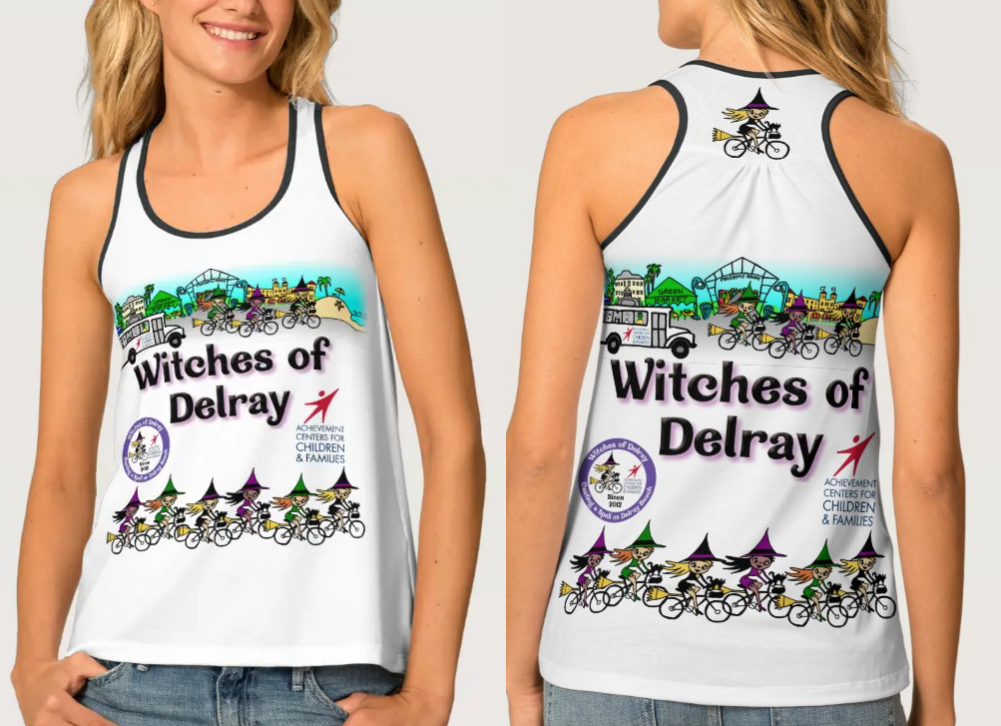 You can order this directly from Zazzle at https://www.zazzle.com/womens_tank_top-256770292926163730
---
Women's Bella+Canvas Flowy Racerback Tank Top, $37.15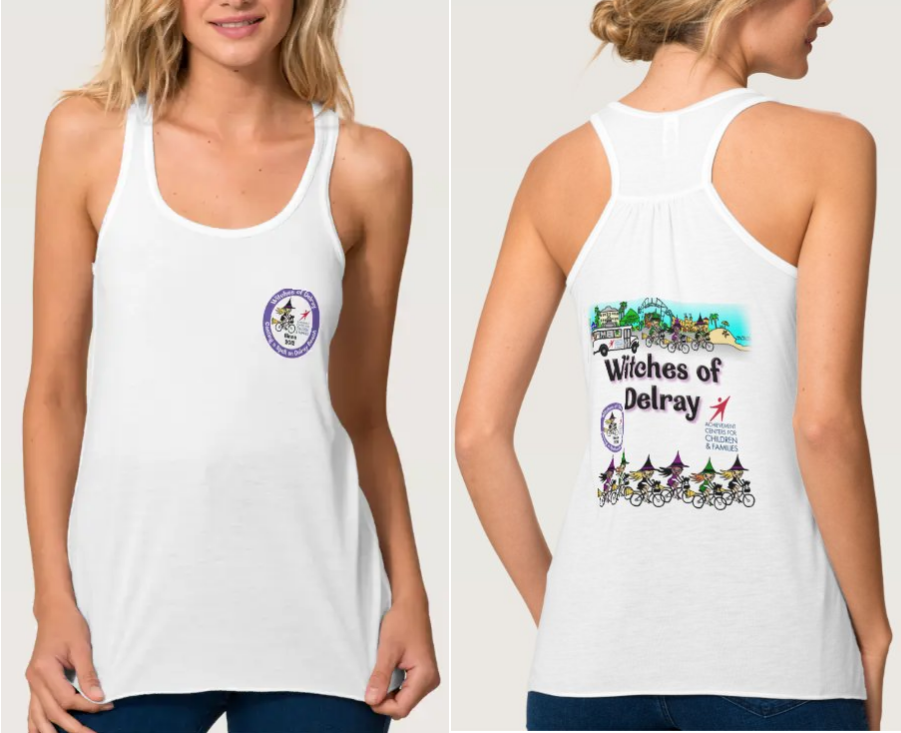 You can purchase this item directly from Zazzle at https://www.zazzle.com/womens_bella_canvas_flowy_racerback_tank_top-235039286803393420
---
Woman's V-Neck T-Shirt: $34.85
You can purchase this item directly from Zazzle at https://www.zazzle.com/womans_v_neck_t_shirt-235919680458739511
---
Witches of Delray Tervis Tumbler: $27.99 + 3.99 for an optional lid
Tip: don't forget the lid. Pick your color, but we recommend "Royal Purple."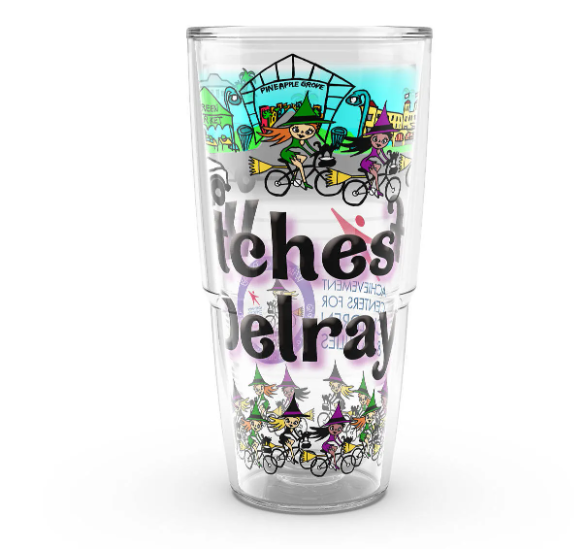 You can order this directly from Tervis at https://www.tervis.com/custom-24-oz-tumbler-24oz-tumbler-1069619.html?imgSource=prj-a8f0ce44-0bf5-4d4e-bc5f-caa2fd7c9ecb&projectID=a8f0ce44-0bf5-4d4e-bc5f-caa2fd7c9ecb&projectName=Witches%20of%20Delray%2024%20oz%20Tumbler
---
10-Year Anniversary Tervis: $27.99 + 3.99 for an optional lid
Tip: don't forget the lid. Pick your color, but we recommend "Royal Purple."