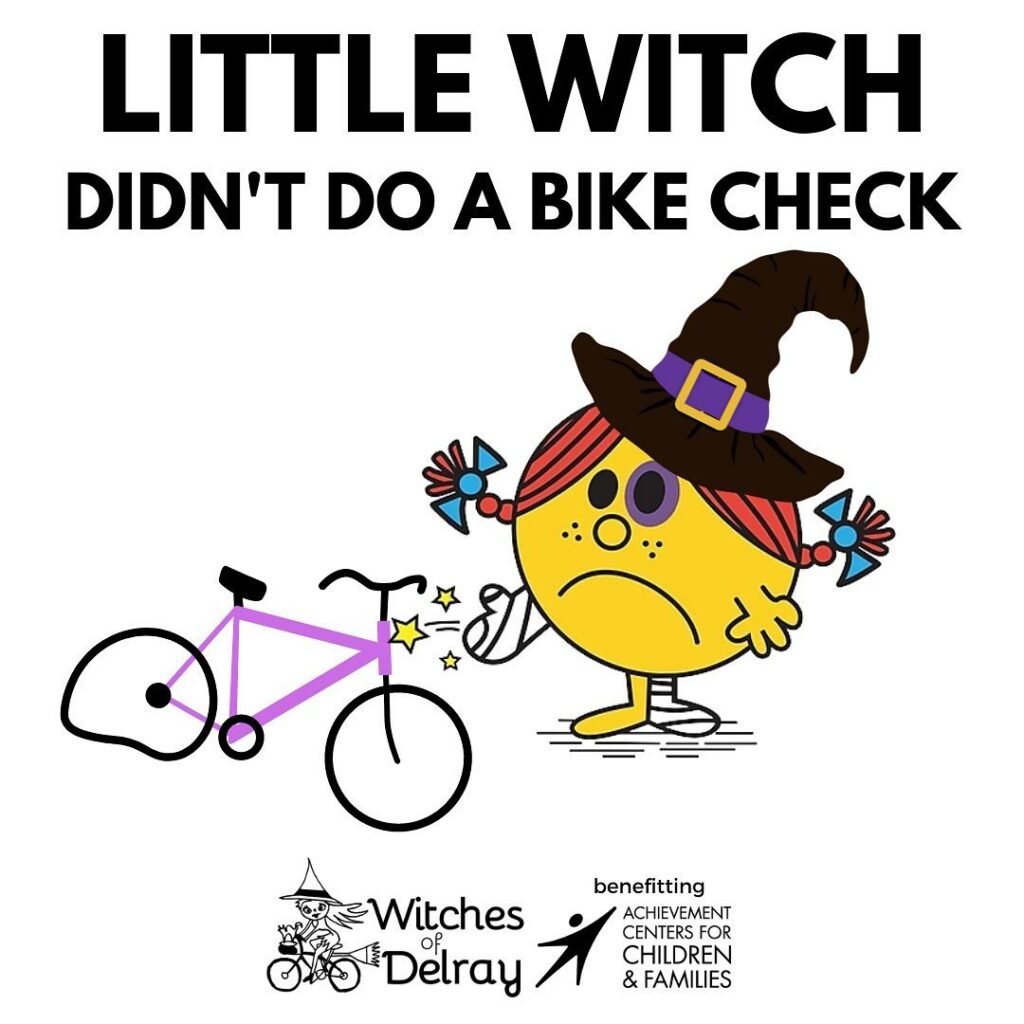 Wanna fly first class with the Witches of Delray? Check in early on flight day and skip the long lines? New this year! WSP (Witches Safety Precheck). Bicycle safety check sponsor Richwagen's Delray Bike & Sport is now offering free Pre-flight safety checks throughout the month of October at Richwangen's bike shop. Bring your broom to Richwagen's Delray Bike & Sport prior to flight day for a quick once over and skip the bicycle safety check the day of the ride!
Here are the deets… Richwagen's mechanics will do a quick check of your bike just like flight day, air up your tires and check for any issues at no charge. If you need service, brakes, tubes, etc. there will be a charge. Once your bike is cleared you receive a band that shows you're all set. You've achieved WSP (Witches Saftey Precheck) and can skip the long lines. This means more time for preflight shenanigans, mingling, AND…. lining up early to be at the very front of the flight! Just check in at the Achievement Centers for Children & Families tent on arrival, and after that, it's a breeze!
The witches of Delray are always working hard to bring you the safest, most magical flight experience. Community sponsors like Richwagen's Delray Bike & Sport allow us the ability to do just that. It's all part of Magical Delray.
Stay tuned as the magic is building and you don't want to miss out.